A deeper look makes the muslim menace so easy to understand even a democrat liberal COULD figure it out. The interior of the pig says what the muslim islamo nazi sychophants like Kent State's pino take millions of words to TRY to say.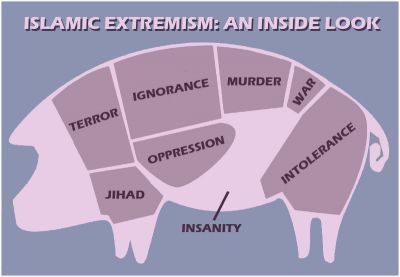 Naturally the brain cavity is EMPTY
copywrite 2006 Barry G.
Comment(s) »
» Leave a comment
Your E-mail address is never displayed. If you enter it, it will only be visible to the blog author
Since there already are over 25 comments to this post, your eventual comment will no longer trigger a notification e-mail to the persons that commented before you.
The line and paragraph breaks automatically